Estrogen Earrings
Estrogen is the best symbol I can think of to represent modern femininity and feminism.
These earrings are based on the shape of the estrogen molecule. They are beautiful - lacy, honey comb-y, feminine.
They are about 1.25 inches long, made from sterling silver, and hang from sterling silver French wires. They come in a gift box with a informational tag about estrogen.
Reviews
Featured Products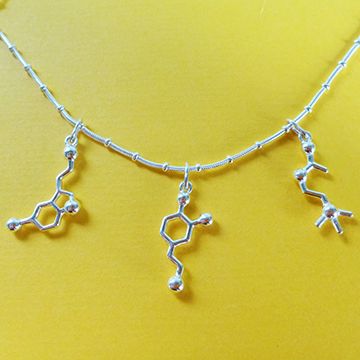 Creativity Necklace
$115.00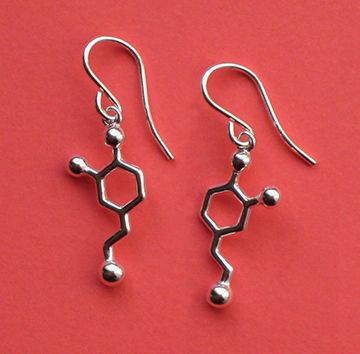 Dopamine Earrings
$50.00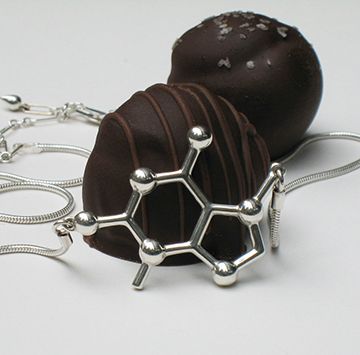 Theobromine Necklace
$90.00