Dopamine Necklace
Dopamine - love and pleasure
The neurotransmitter dopamine acts in the pleasure center of our brains. It motivates us to desire pleasurable activities such as eating, kissing, and novel experiences. The feelings of desire that accompany being in love are due to an increase in dopamine.
In addition to its role in the pleasure pathway, dopamine is critical for movement control, memory, attention, and problem solving.
Asymmetrical yet balanced, dopamine's shape makes a beautiful hanging pendant.
The sterling silver pendant is about 1 1/4 inches long and is attached to a sterling silver snake chain, and closed with a sterling silver lobster clasp.
Each is packaged in a gift box and includes an informational tag about dopamine.

Reviews
Featured Products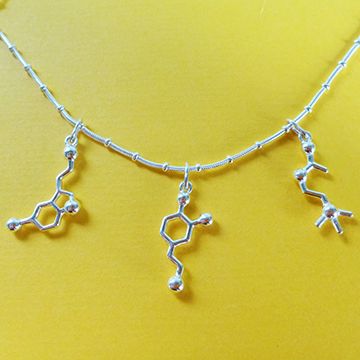 Creativity Necklace
$115.00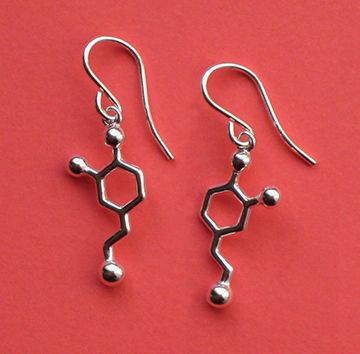 Dopamine Earrings
$50.00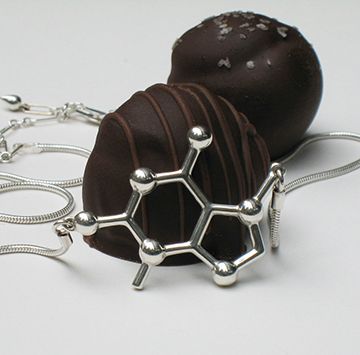 Theobromine Necklace
$90.00