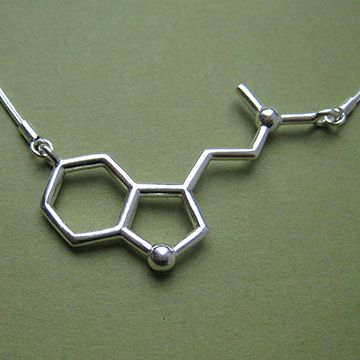 DMT Necklace
A fascinating and mysterious molecule, dimethyltryptamine (DMT) is likely involved in creating our perception of reality. It contributes to experiencing alternative states of reality, such as dreaming and spiritual experiences. DMT is also made by some plants and is in the drink ayahuasca, used by people as a religious sacrament and medicine.
This molecule represents how our brains form an understanding of reality and internally create an external world from the sensations it receives. There is still much research to be done on DMT, and when scientists understand this molecule they will also have a much deeper understanding of consciousness itself.
This necklace is based on the shape of DMT. The pendant is made of sterling silver and is about 1.75 inches wide. It's attached to a sterling silver snake chain that can be adjusted between 16-18 inches. It closes with a lobster clasp.
It is packaged in a gift box perfect for gift-giving, and includes an informational tag about DMT. Give one to the one you dream about!

Reviews
Featured Products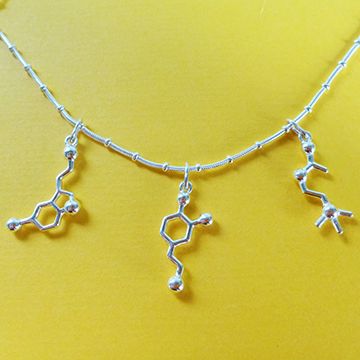 Creativity Necklace
$115.00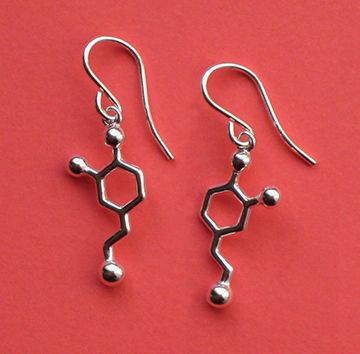 Dopamine Earrings
$50.00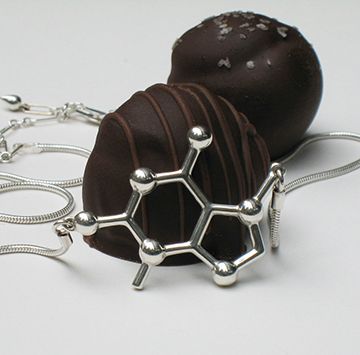 Theobromine Necklace
$90.00